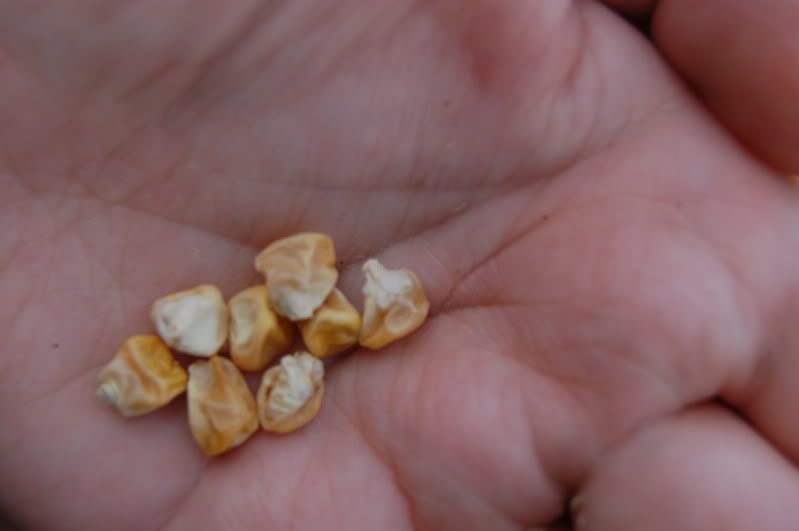 Monday afternoon I planted the sweetcorn. This was the one vegetable requested by all of the others for me to grow!! I haven't ever grown this before so I've gone for 'Applause' which is a full of flavour
super sweet
type.
Sweetcorn it turns our is also super easy to plant!
*Fill a 7.5cm pot with multipurpose compost
* Make 4 holes 2.5cm deep in each
* Plant your seed (kernel?) in the holes - I don't know why but I was surprised to see little shriveled kernels in the packet not seeds!!
* Cover and water. Place on a windowsill and after 2 weeks remove the weakest seedling from each pot.
Mmmmmm I can almost taste it now!