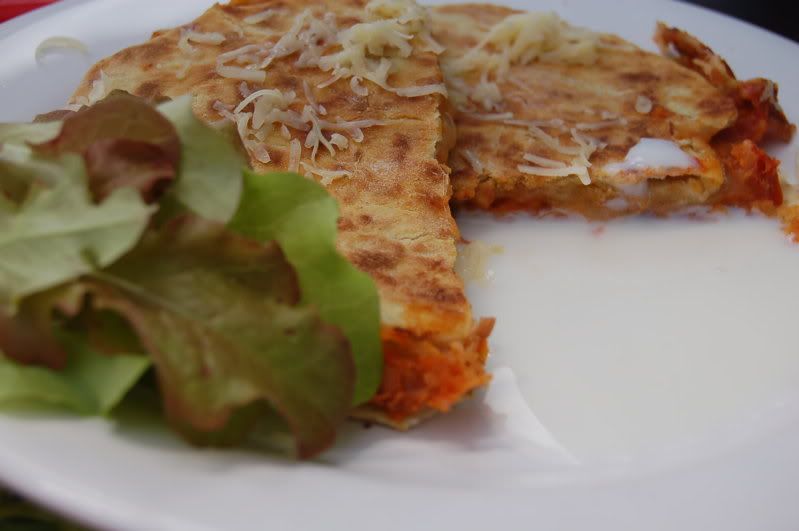 I'm not sure where it came from but I got a hankering for Quesadillas at the weekend! Not wanting to go shopping I decided to make them from scratch at home, which meant making tortillas first. They were so easy I think they'll become a regular make around here!!

Basic Flour Tortilla recipe


1.5 cups Plain Flour
3 tbsp shortening, lard or veg suet
1 tsp bicarb of soda
1/2 tsp salt
2 - 3 tbsp warm water







Mix all dry ingredients together, then cut in shortening/lard/suet until well mixed.



Gradually add water and mix until it forms a soft but not sticky dough



Knead dough for 3-4 minutes



Turn out onto a well floured board and cut into 6. Roll each 6th into a ball then roll into a circle making sure the dough is very thinly rolled.



I find it best to use lots of flour at this stage to stop the tortilla from sticking to board or rolling pin!



When you have your circle, transfer tortilla to a hot, dry pan and 'fry' until cooked 20 - 30 sec each side.